Customs Attorney in Miami, Florida
International Entry Applications & Appeals
International Entry is a U.S. Customs and Border Protection (CBP) program that allows expedited clearance for pre-approved, low-risk travelers upon arrival in the United States. Members enter the United States through automatic kiosks at select airports.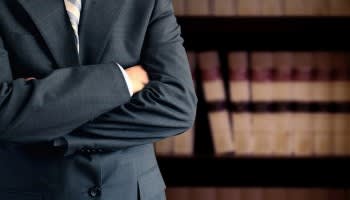 Currently available at 46 U.S. airports and 13 preclearance locations, International Entry streamlines the screening process at airports for trusted travelers. The program has more than 2.5 million members enrolled now, and CBP receives approximately 70,000 new applications for International Entry each month. As an added benefit, International Entry members are also eligible to participate in the TSA Pre✓™ expedited screening program.
U.S. citizens, U.S. lawful permanent residents, and citizens of the following countries are eligible for International Entry membership:
Citizens of Colombia

Citizens of the United Kingdom

Citizens of Germany

Citizens of the Netherlands

Citizens of Panama

Citizens of Singapore

Citizens of South Korea

Citizens of Sweden (Effective February 1, 2017)

Mexican nationals
Travelers must be pre-approved for the International Entry program. All applicants undergo a rigorous background check and in-person interview before enrollment. While International Entry's goal is to speed travelers through the process, members may still be selected for further examination when entering the United States. Any violation of the program's terms and conditions will result in the appropriate enforcement action and termination of the traveler's membership privileges. Most applications for International Entry program membership are quickly approved.
However, some applicants may require the assistance of an International Entry Appeal Lawyer to secure their International Entry program membership. Per the Transportation Security Administration ("TSA") 3 to 5 percent of the roughly 30,000 monthly applicants that apply for the Pre-Check or International Entry programs are rejected for various reasons. These reasons, as listed by CBP, include:
Provide false or incomplete information on the application

Have been convicted of any criminal offense or have pending criminal charges or outstanding warrants (to include driving under the influence)

Have been found in violation of any customs, immigration or agriculture regulations or laws in any country

Are the subject of an ongoing investigation by any federal, state or local law enforcement agency

Are inadmissible to the United States under immigration regulation, including applicants with approved waivers of inadmissibility or parole documentation; or Cannot satisfy CBP of your low-risk status.
However, the most common reason people are denied in the US is for past convictions of a crime, both major and minor – but mostly minor. Any criminal conviction will result in a preliminary denial of the International Entry program membership. These convictions include everything from Driving Under the Influence of Alcohol and Domestic Violence to Fraud and Narcotics Sales. Most Administrative Customs Violations, even minor violations such as Failure to Declare Food and Beverages and Interfering With Screening.
Many times these applicants are rejected due to inaccurate or faulty information that surfaces during criminal background checks. there are many possible defenses to a claim of ineligibility due to a disqualifying criminal conviction, open criminal dispositions, and/or outstanding criminal warrants. Pursuant to the TSA, if you have ever been convicted of certain disqualifying felonies, such as a crime involving a transportation security incident, improper transportation of hazardous material, unlawful possession or use of an explosive device, an act of terrorism, or making any threat concerning an explosive device in a place of public use, then you will forever be disqualified from participation in these programs.
If your application has been rejected for any of these reasons, contact an experienced International Entry Appeal attorney today for a consultation.