What to Expect at the Naturalization Interview
April 20, 2022
Becoming an American citizen is a key milestone in the life of an immigrant. Naturalization is the process through which an immigrant or foreign national becomes a U.S. citizen. One important stage in the naturalization process is the interview. The naturalization interview is the final obstacle in your U.S. citizenship application. An experienced Florida immigration attorney can enlighten you about what to expect during your naturalization interview and help prepare you diligently for this final hurdle.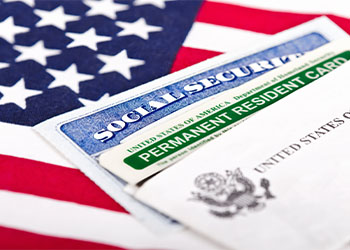 At Gurian Group, P.A., I have devoted my career to providing outstanding legal services and preparing clients for their naturalization interviews. I'm available to discuss your unique situation, enlighten you about the naturalization process, and coach you extensively for your interview. My firm proudly serves clients in Miami and surrounding communities throughout Florida.
The Naturalization Interview
The naturalization interview is a critical part of your U.S. citizenship application. You are expected to appear at the USCIS office at the scheduled date and time of your interview. During the naturalization interview, a USCIS officer will:
Place you under oath

Review your Form N-400, Application for Naturalization

Review the supporting documents submitted with your application

Ask you various questions about your citizenship application and supporting documentation
While asking these questions, the USCIS officer will be testing your ability to speak and understand English. Some possible topics that you may be asked about include:
Any trips outside the U.S. since you submitted your application

Any past marriages

Membership in any organizations

Problems with the law

Military service in the United States

Support of the U.S. Constitution and government
The USCIS officer will request that you sign certain documents and photographs. You will also take your English and civics test. You will be notified of the results later.
To improve your chances of a successful interview, you must prepare extremely well. A knowledgeable Florida naturalization attorney can coach you extensively for your tests and personal interview.
Preparing for Your Interview
Here are some insightful tips to help you prepare for your naturalization interview.
Review Your Application: Before attending the interview, spend sufficient time reviewing your application. The USCIS officer will focus more on your application and the information in your supporting documentation. You need to be familiar with the details and your answers as much as possible.
Bring Required Documents: Bring the following documents to your naturalization interview:
Interview appointment notice

Permanent resident card

Valid and expired passports

State issued identification card (such as a driver's license)
Bring Supporting Documents: Some other supporting documents to bring to provide evidence include:
Evidence of your current marital status (marriage certificate, divorce decree, or death certificate of former spouse)

Income tax returns

Evidence of any name change

Spouse's prior marital history where applicable (such as documents showing the marriage was terminated)

If you've been arrested, bring court disposition in criminal cases

Men ages 18 to 31 should bring selective service registration
However, you should only provide the supporting documents based on the request of the USCIS officer. A skilled attorney can help you gather the necessary documentation, prep you for your interview, and improve your chances of a favorable outcome.
Get the Legal Guidance You Need
Becoming an American citizen through naturalization usually involves several complexities. Even after completing all the necessary stages in your naturalization application, your performance during the naturalization interview still significantly affects the success of your application. Therefore, when preparing for your interview, consulting with a qualified immigration attorney is critical for proper guidance and to help you navigate important decisions.
At Gurian Group, P.A., I'm dedicated to offering experienced legal guidance and reliable advocacy to clients in naturalization-related matters. As your legal counsel, I can help you understand the naturalization process and prep you extensively for your test and personal interview. Using my in-depth knowledge, I will guide you through every step of your naturalization application and work diligently to help you achieve your immigration and citizenship goals.
Contact my firm – Gurian Group, P.A. – today to schedule a simple consultation with an experienced naturalization attorney. I can offer you the personalized legal guidance and brilliant advocacy you need to prepare for and attend your naturalization interview. My firm proudly serves clients in Miami and surrounding communities throughout Florida.