Understanding the Violence Against Women Act (VAWA)
Oct. 6, 2022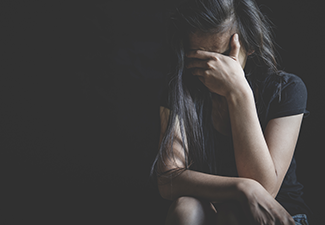 Whether or not you're in the country legally, no one deserves to be battered or abused by a family member. And, if you are unsure of your legal status, you may feel hesitant to address these issues, or you may not know who to turn to. Thankfully, there are laws that can help you get out of this dangerous situation and help you gain lawful permanent resident status.
If you're in an unhealthy and abusive relationship with a family member who's a U.S. citizen or lawful green card holder, call me at the Gurian Group, P.A. in Miami, Florida, to see what options may be available to you. I have the knowledge, comprehension, and experience to assist your specific situation and value your best interests.
Violence Against Women Act (VAWA)
The Violence Against Women Act (VAWA) was passed in 1994 and protects victims of domestic violence and connects them with the help and resources they need to escape their abusers. This law is administered by the Department of Justice (DOJ) and the Department of Health and Human Services (HHS), who work together with local community organizations to provide short-term housing, legal advice, and counseling to anyone who's been a victim of domestic abuse. And, in the case of non-citizens who've been victimized, VAWA provides an opportunity to obtain a green card based on the abuse.
Eligibility for a Green Card Under VAWA
Importantly, no one is ever guaranteed a green card or an adjustment of status when they self-petition under VAWA. If you're seeking a green card for abused women, you also must meet certain eligibility requirements. The first requirement is that your abuser must either be a U.S. citizen and your spouse or ex-spouse, son or daughter, or parent; or they can be a spouse or parent who's a lawful permanent resident (LPR). The second requirement is that you meet all the criteria, such as filling out the correct forms, having no bars to adjustment, being physically present in the U.S., being admissible for LPR status, and that an immigrant visa is immediately available. Sometimes factors like how you entered the county may bar you from applying for a green card this way. The best way to determine if you will qualify is to meet with an immigration attorney.
The Process
The process to apply is free and can be done by the victim themselves without the knowledge of their abuser. You will need to fill out Form I-360 as well as provide evidence proving you meet the eligibility requirements for you and any dependents you're applying for as well. Unfortunately, there is a lot of documentation that you'll need when applying, and a local attorney who's familiar with VAWA law can help you locate and organize these documents. They can also give you advice if you're missing some documents or if you're worried that you won't qualify. If your application is approved, it does not mean you'll be automatically granted permanent status; rather, you'll now be able to apply for a green card under your new VAWA status.
Confidentiality Under VAWA
Typically, immigrants who are in the United States without legal status must pursue residency through a legal family member. However, in cases of abuse, there is danger to the victims to remain in the violent relationship. Because of this, VAWA allows for immigrants to self-petition even if they're currently in the country illegally. This allows those who have suffered immigrant abuse to flee from an unsafe situation and seek residency for themselves and any qualifying dependents without their abuser knowing.
Call Now to Speak with an Immigration Attorney
If you're in the Miami, Florida, area or the surrounding communities throughout Florida and would like to know more about seeking permanent residency through the Violence Against Women Act, call me at Gurian Group, P.A., today for reliable legal assistance. Don't face these challenges alone. I can help fight for a brighter future.