Understanding the Naturalization Process
Jan. 29, 2021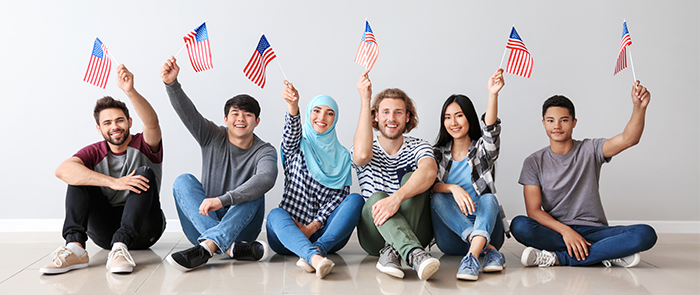 According to the American Immigration Council in its 2018 study, Florida is home to at least 4.5 million immigrants, of whom 57%, or 2.5 million, have already become naturalized citizens. Additionally, the U.S. Census Bureau estimates that, as of July 1, 2019, Miami had a population of 467,963 persons, and Miami-Dade County, 2,716,940.
If the Council's estimate that 21% of all Floridians are immigrants is accurate, then Miami has about 98,000 immigrants out of Miami-Dade County's total of 570,500, though the percentages and totals in the Miami region may well be higher.
If 57% of Greater Miami's immigrants have already been naturalized, that leaves at least 250,000 knocking on the door of citizenship.
If you are among the many seeking naturalization in and around Miami, I can explain the whole process and guide you every step of the way. At Gurian Group, P.A., I have been helping immigrants for 15 years. Contact me today for help with any issue you may face as an immigrant.
The Naturalization Process
Here are the steps to complete the naturalization process, as specified by the United States Citizenship and Immigration Services (USCIS):
Determine if you're eligible: You may qualify if you're 18 years of age and have been a permanent resident in the United States for at least five years, three if you're married to a U.S. citizen. Permanent resident means having a green card. You may also qualify if you're on active duty in the U.S. military.

Complete and sign Form N-400, Application for Naturalization: You will need to fill this out, sign it, and collect the necessary documents to justify your eligibility for naturalization.

Submit Form N-400 with fees: Keep a copy for yourself, along with copies of all supporting documents.

Go to your biometrics appointment: USCIS requires applicants to be fingerprinted and photographed for purposes of a background check by the Federal Bureau of Investigation (FBI).

Complete the interview: USCIS will schedule an interview with you to complete the naturalization process. It is important to attend on the date and time specified. If you have to reschedule, it may take months before USCIS can find another opening for you.
During the interview, you will be required to take an English and civics test unless you have requested a medical exemption due to a provable disability. The English test requires you to read a standard English sentence and also to write a standard English sentence. For the civics test, USCIS will supply you in advance with a list of 128 questions and answers about the U.S. government and history to study.
The initial interview will either be continued if the interviewing officer determines you need to supply additional documentation or need to retake one or both of the tests. If not continued, you will receive a letter in the mail with a final decision.
Receiving a decision on your Form N-400 Application: Your application will either be granted or denied. If it is denied, you will receive a letter with instructions on how to appeal by using Form N-336. Note: You have just 30 days to appeal, or the denial will become permanent.

Receiving a notice to take the Oath of Allegiance: If your application is granted, or if your appeal is successful, you will receive a notice in the mail specifying the location, date, and time for taking the oath. At the ceremony, you will turn in your permanent resident card and receive a certificate of naturalization.
How the Gurian Group Can Help
Navigating the ever-changing rules and guidelines of the USCIS can be daunting, so you should seek the expertise, experience, and knowledge of an immigration attorney to help in the process. At the Gurian Group, P.A., I am dedicated to guiding individuals and families through the entire naturalization process discussed above. I have done so for thousands just like you.
In addition to naturalization, I also stand ready to help with obtaining green cards, securing asylum status, filing appeals, fighting deportation orders, and defending you against criminal charges. Whatever your immigration legal need may be, I'm there for you.
If you're in the Miami, Florida, area, or in any surrounding communities, call me today for an initial consultation. Se Habla Espanol.