The New Public Charge Rule: What Florida Families Need to Know
May 27, 2020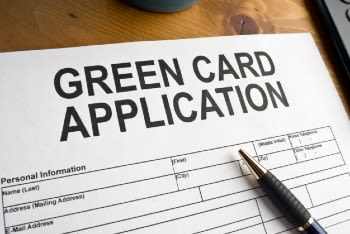 At the end of February, the Trump administration started enforcing a game-changing rule against immigrants. As
the Miami Herald explained
, the public charge rule makes it harder to get immigrant visas or change immigration status—including getting a green card—if you have ever received certain public assistance, like food stamps or Section 8 rental assistance.
This has caused a lot of concern in immigrant-heavy communities like Miami. In fact, some people are so worried that they're leaving programs that don't count against them under the new public charge rule. That has immigration lawyers and public health officials worried because leaving those programs could compromise families' ability to stay healthy, fed, and in safe housing. In order to fight this kind of bad information, I'd like to explain what the public charge rule is and who it affects.
What is the Public Charge Rule?
The public charge rule is actually part of federal immigration law. The law says that immigrants are inadmissible—meaning they can't legally be let into the United States—if they are likely to depend on financial assistance from the government.
As the immigration arm of Catholic Charities notes, this has been part of the law for decades, but the Trump administration has made big changes to the way it's being used by immigration officials. Until February 24, the rules said immigration officials should only call someone a public charge if they might end up depending on one of four government programs for more than half of their income or support. Those programs are:
Supplemental Security Income (SSI)

Temporary Assistance to Needy Families (TANF)

State general assistance or general relief programs

Medicaid for long-term institutionalized care
Under the new rule, the government has more than doubled the list of programs that count against you. In addition to the four programs above, the public charge rule also looks at whether you received:
Ordinary Medicaid (not for long-term care or emergencies)

Food stamps (the Supplemental Nutrition Assistance Program, or SNAP)

Public housing

The Section 8 Housing Choice Voucher Program

The Section 8 Project-Based Rental Assistance
Under the new rule, the immigration officials who make the decision will decide whether you're likely to be part of any of these programs for more than 12 months (a year) out of any 36 months (three years). Taken together, these changes mean that more people are likely to be called a public charge and denied a visa or change of status.
Will the New Public Charge Rule Affect Me?
You don't need to worry about the public charge rule if you receive public benefits that aren't on the above list. The federal government itself has a long list of programs that are not considered when immigration officials consider whether someone is a "public charge," including but not limited to:
Emergency medical assistance, including under Medicaid

Free and reduced school lunches

The Children's Health Insurance Program

The Head Start preschool program

The Special Supplemental Nutrition Program for women, infants, and children

Benefits received by U.S. Armed Forces service members or their spouses or children

Medicaid benefits received by pregnant women or minors under age 21, or as part of a disabled child's education
In addition, you won't need to worry about it if you're not applying for a visa or an adjustment of status, including a green card. That means you should be fine if you don't try to make any changes to your immigration status. The rule also won't be applied if you apply for any of these immigration statuses:
Refugee

Asylum

T visas

U visas

VAWA relief

Temporary Protected Status

DACA

Special Immigrant Juvenile Status
All of that said, the changes to the public charge rule will affect you if you apply for an adjustment of status, including a green card (lawful permanent residency), and it could affect any relatives you might want to bring to the United States on a temporary or immigrant visa.
Because the new rules make it easier for the federal government to deny applications, it is particularly worrisome for people who would be undocumented if the application is denied. In that situation, the federal government could deny the application and then immediately put the applicant into a deportation case.
Why Are Immigration Lawyers Worried?
Immigration experts believe that the new public charge rule is likely to mean that fewer people will get green cards—and that those who do get green cards will come from wealthier countries. Think tank The Migration Policy Institute studied Census data about people who had recently received green cards from 2012 through 2016 and concluded that 69% would be penalized in at least one way, including 33% who did not meet income guidelines. That report concluded that the rule would mean fewer Latin Americans would get green cards, but more Europeans would.
Immigration lawyers are also worried that immigrants will panic in response to the new rule, refusing to use public benefits they need in order to care for themselves and their families. As early as last fall, the Los Angeles Times reported that immigrants were already taking their children out of programs like free and reduced school lunches or health care programs, even though those programs don't count against them under the public charge rule.
For these reasons, advocates have filed at least nine lawsuits trying to strike down the rule change. The U.S. Supreme Court has permitted the rule to go forward, but the lawsuits continue and may eventually end the rule.
Can I Get Help?
If you believe you could be affected by the changes to the public charge rule, don't panic and drop programs that are important to your family's health and welfare. Even if you are affected, denials are not automatic, and an experienced Florida immigration attorney may be able to help.
Low-income immigrants in South Florida who need help figuring out whether they are affected can take advantage of free screenings offered once a month by Americans for Immigrant Justice and the Florida Immigrant Coalition. But if you'd like to discuss your family's situation and your application for a green card or a visa in more detail, please don't hesitate to contact the Gurian Group about a consultation. From our office in Miami, we handle green cards, family-based immigration, deportation defense, and more. You can contact us online or call us today.