How COVID-19 Has Caused Immigration Delays
March 21, 2022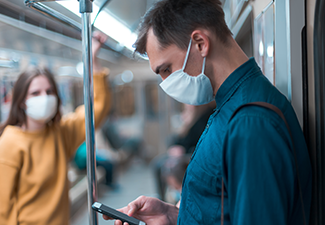 Unfortunately, almost every part of the U.S. immigration system was affected by the COVID-19 pandemic. The closedowns, disruptions, and other government measures affected immigration processing within the country and visa processing overseas. Due to this, you may experience lengthy delays before your visa is processed or immigration benefits are approved. A knowledgeable Florida immigration law attorney can enlighten you about how COVID-19 has caused immigration delays and help you navigate key decisions.
At Gurian Group, P.A., I'm dedicated to offering experienced legal guidance and reliable advocacy to clients in immigration-related matters. I'm available to discuss your unique circumstance, help you understand how the COVID-19 pandemic may affect your immigration processing, and explore your possible options. Using my in-depth knowledge, I will work diligently to fast-track your application and help you achieve your immigration goals. My firm is proud to serve clients across Miami and surrounding communities throughout Florida.
COVID-19 Effects on Immigration
The past several years have been really challenging for almost every individual, business, and agency across the country. Unfortunately, the U.S. immigration system has not been left out. The processing of immigration benefits in the country and visa processing overseas came to a halt due to the pandemic. Likewise, many court hearings were suspended, leaving a lot of people in immigration detention. Here are some effects of COVID-19 on different areas of immigration.
Effects on Immigration Processing at U.S Land Borders
In March of 2020, the United States agreed with the governments of Mexico and Canada to suspend "non-essential" travel through ports of entry on U.S land borders. An emergency regulation was also issued preventing anyone considered to aid the transmission of the COVID-19 virus from entering the country. Due to this, individuals who arrived at the U.S.-Mexico border were expelled by the Border Patrol without any chance to seek asylum.
Effects on Immigration Processing Inside the U.S.
All in-person services were suspended at USCIS offices across the nation due to the pandemic. Consequently, all interviews for immigration processing and asylum applications were postponed or rescheduled until normal operation resumes. All biometrics appointments and naturalization oath ceremonies were also suspended until further notice due to the COVID-19 pandemic. As a result, many green card holders have been unable to become U.S. citizens.
Impacts on Immigration Enforcement & Detention
Unfortunately, the virus had a higher risk of spreading in ICE detention centers as there are many individuals in these facilities, and socially distancing is impossible. Also, there was limited access to soap, hand sanitizers, face masks, and other personal hygiene items. Due to this, ICE had no option but to limit its enforcement actions across the county, though the agency did not fully suspend arrests. Rather, the enforcement posture was temporarily adjusted.
Impacts on the Immigration Court System
As the virus continued spreading, the Executive Office for Immigration Review (EOIR) postponed large master calendar hearings across the nation. All non-detained immigration court hearings were also suspended during the peak of the pandemic. However, the immigration court system has resumed operations and the courts are now reopened for immigration hearings.
How Gurian Group, P.A. Can Help
The COVID-19 pandemic created various challenges for immigrants and government agencies regulating immigration. Though operations have resumed gradually in different aspects of the U.S. immigration system, it is possible that you may experience some delays with your immigration processing due to the backlog of applications. An experienced immigration attorney can explore your available options and determine the best course of action.
At Gurian Group, P.A., I have devoted my career to providing outstanding legal services and guiding clients through the complexities of immigration processing. As your legal counsel, I can investigate the status of your immigration or visa processing and reach out to the U.S. representative or government agency to speed up the process. Having me on your side can be crucial to fast-track your immigration or visa processing, especially during these unprecedented times.
Contact my firm – Gurian Group, P.A. – today to schedule a simple case assessment with a knowledgeable immigration attorney. I can offer you the detailed legal counsel and strong advocacy you need to navigate key decisions. My firm is proud to serve clients across Miami and surrounding communities throughout Florida.