How Can I Help My Family Member Become a Permanent Resident?
Dec. 7, 2020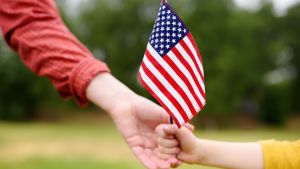 Every year, approximately one million immigrants are granted lawful permanent resident status (green card) of the United States. Of the 1,051,031 individuals granted green cards in the fiscal year 2015, about two-thirds (65%) were family members of a U.S. citizen or lawful permanent resident. As a citizen of the United States, you may help a loved one become a lawful permanent resident by obtaining a "Green Card."
Gurian Group, P.A. is committed to offering experienced legal services in matters of citizenship and immigration. As an experienced Florida family immigration attorney, I can help you understand the citizenship process and provide you with the comprehensive guidance and advocacy you need through the family sponsorship application. I can help simplify the process of obtaining green cards for your loved ones and make the entire procedure as seamless as possible. Gurian Group, P.A. is proud to serve clients in Miami and surrounding communities throughout Florida.
Petition to Sponsor a Relative
Obtaining a green card requires filing a petition to sponsor a relative (Form I-130). To do so, you need to show that you have sufficient assets or income to support your family members when they migrate to the United States.
Who Can I Sponsor?
A U.S. citizen can file a petition to sponsor the following relatives:
Husband or wife

Children, married or unmarried.
Additionally, a U.S. citizen who is 21 years or older may file a petition to sponsor his or her:
Parents

Brothers or sisters
When submitting your petition, you will need to provide evidence to prove your relationship with the person whom you are trying to sponsor.
What Will This Accomplish?
Filing a petition to sponsor a relative and proving a qualifying relationship gives your family member a place in line with other individuals who are also waiting to immigrate to the United States from the same region or country using a family-based relationship. On reaching the front of the line, your loved ones may be eligible to immigrate after meeting admission requirements and passing the necessary background checks.
When Can They Come to the U.S.?
The U.S. immigration laws give special consideration to immediate relatives of U.S. citizens. These include parents, spouses, and unmarried children under 21 years of age. However, other relatives may need to wait in line for several years due to the high demand and immigration limits
Once your petition to sponsor a family member has been approved, they will be invited by the U.S. Department of State to apply for an immigrant visa.
Am I Responsible for
Them Once They Arrive?
To become a sponsor, you will need to sign an "affidavit of support." This is a legally enforceable contract that indicates your acceptance of the legal responsibility for financially supporting the sponsored relative. Your responsibility as a sponsor usually lasts until the relative or family member:
Becomes a U.S. citizen

Is credited with 40 quarters of work (usually ten years)
Understanding The Petition Process
Here are the steps involved in sponsoring a family member:
Filing a Petition
The sponsorship process begins when the U.S. citizen or lawful permanent resident files a visa petition on USCIS Form I-130 to U.S. Citizenship and Immigration Services (USCIS). This must be accompanied by various documents proving that the family relationship is genuine.
USCIS Makes a Decision
Once you have filed the petition, the USCIS will send you a receipt confirming that your petition has been received. If your petition is incomplete, it may be rejected, or you may be asked to provide more information or evidence. Also, the officers may consider whether to deny or approve your request. Once approved, your case file will be sent to the National Visa Center for further processing.
Immigrant Applies for Visa or Green Card
If the petition is approved and a visa is available, the immigrant (family member) would need to submit an application for permanent residence. The person will also need to provide necessary documents, fill out various forms, and partake in a medical examination.
Why You Should Work with an Experienced Immigration Attorney
Immigration laws in the United States are overly complex and continuously changing. While the concept of family sponsorship appears to be quite straightforward, there are some exceptions and details that you still need to be aware of. Your application may easily be rejected due to a missing document or other details. Therefore, hiring a knowledgeable Florida immigration attorney is crucial for detailed guidance and to improve your prospects of a successful outcome.
At Gurian Group, P.A., I have devoted my career to guiding clients through the complicated process of citizenship and immigration. Using my extensive experience, I will help you understand the specific needs to help your family members obtain citizenship and offer you the detailed guidance you need throughout the application process. As your legal counsel, I will review your documents, help file the petition, and ensure that your application is prepared properly. Having me on your side can make a huge difference in your family sponsorship application.
Contact Gurian Group, P.A. today to schedule a one-on-one consultation with an experienced immigration attorney. I proudly serve individuals and families in Miami and surrounding communities throughout Florida. Se Habla Español.