Becoming a U.S. Citizen
Oct. 13, 2020
At the immigration law firm Gurian Group P.A., in Miami, Florida, we appreciate the value of citizenship. Very powerful rights are afforded to citizens of the United States that are not available to those who live in the country illegally or even legally. These benefits include:
A U.S. Citizen has the right to vote in elections

A U.S. Citizen has the ability to apply for federal employment, grants, scholarships, and other benefits

A U.S. Citizen has absolute security against deportation and removal

A U.S. Citizen has the ability to travel outside the country on a U.S. passport without losing current status

A. U.S. Citizen has priority status for family members petitioning for visas or permanent residence
Naturalization is The Government's Last Line Of Defense. You Need A Naturalization Lawyer.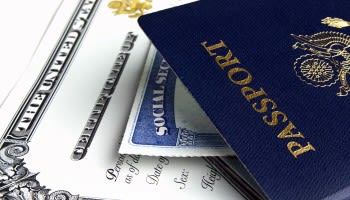 The U.S. government is another party that understands the tremendous value of citizenship and will not grant it without careful consideration. Applications are highly scrutinized and a wide range of issues could prevent yours from being approved. Citizenship is granted by the U.S. government in three different ways:
1. By birth in the U.S. or on U.S. territory: This includes Puerto Rico, Guam, the Virgin Islands, and U.S. military bases.
2. Through the citizenship of your parents (Form N-600): This includes children born abroad to or adopted by one or more U.S. citizens as well as children born to parents who later became naturalized.
3. Naturalization (Form N-400): Naturalization is the process in which a person with a green card or permanent resident status can obtain citizenship.
The Naturalization Process Is Complicated
The eligibility requirements for naturalization are very strict, although there are some limited special provisions, exceptions, or waivers for eligible parties. The process is time-consuming, and a number of factors such as any level of involvement with law enforcement could complicate your case or cause your application to be denied. An individual must show that he or she:
Is 18 years old

Has had the green card for at least five continuous years, 30 months of which were spent physically in the U.S.

Filed his or her application in the state or the United States Citizenship and Immigration Services (USCIS) district where he or she has lived for at least three months.

Has a basic understanding of U.S. history and government.

Can read, write, and speak basic English.

Has good moral character and an appreciation for the ideals of the U.S. Constitution.
Take The Next Step Toward Citizenship | Se Habla Español — Reach our exceptional staff and experienced attorney by phone or complete our online form.
Contact a Miami Visa Lawyer Today!
To speak to a Miami parent visa lawyer, contact our law office. We offer a free initial consultation to discuss your immigration options. Find out more about other types of visas for family members:
Spouse visa

Fiancé/fiancée visa

Sibling visa

Dependent visa